Look at the life of: Carey Mulligan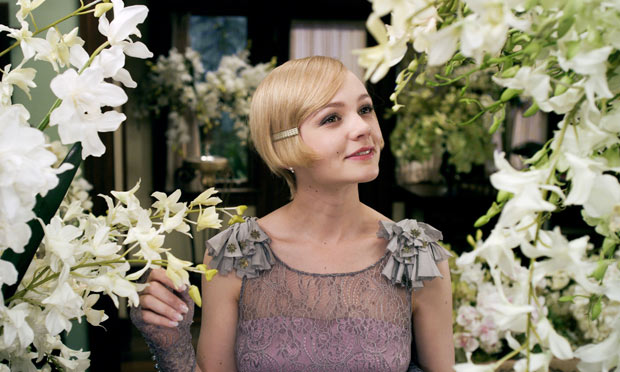 After re-watching 'The Great Gatsby', based on the fabulous book by F.Scott Fitzgerald I took a dived into the Wikipedia page of Carey Mulligan.
This is what I found:
So Carey Mulligan's love life is basically a Disney fairytale reality. During her childhood years, she and Marcus Mumford (of Mumford and Sons) wrote letters to each other, however they lost touch. Letters are becoming increasingly less popular and many people now simply use instant messaging and emails, but Carey Mulligan once said about a letter: "to hold it in your hand and know that you can keep it for your whole life... well that's an amazing thing."
Many years later, when Carey was getting into acting and Marcus was getting into music they met again and fell in love and just a few weeks after finishing up
on "Inside Llewyn Davis" they got married in a small service in Somerset.
Unlike her character in 'The Great Gatsby' who is a rich American socialite, Carey Mulligan was born in Westminster, London. Carey hasn't spent all of her time living in the UK, in her childhood; she lived, with her family, in Germany before moving back to Surrey.
A lot of people say, one moment inspires you for life. For Carey Mulligan it was when she was sixteen and saw 'Henry V' starring Kenneth Branagh, after which she knew she wanted to be an actress. Once again turning to letters, she wrote to the star asking for advice, surprisingly Kenneth Branagh's sister wrote back saying: "Kenneth says that if you feel such a strong need to be an actress, you must be an actress."
I strongly believe if there is something you want to do strongly - then go for it. Work out the route to get there and go for it! You never know what might happen but if you follow your passion you are more likely to find inspiration and happiness.
So if there is something you have always wanted, if there is a childhood friend who you haven't spoken to in years, then why not go for it? Write a letter to your old friend and see where you get to – if you don't try then you can't succeed.
Even though that last line was particularly cheesy, I hope you understand what I mean and the sentiment behind it. Also remember that even people like Carey Mulligan have to face failure and disappointment, when she was in her final year at Woldingham School in Surray, actor/screenwriter Julian Fellowes delivered a lecture at her school, at the end Carey asked Fellowes for some acting advice, however he tried to dissuade her from the career and suggested that she "marry a lawyer" instead. With perseverance, Carey once again reverted to her favourite form of communication by writing Fellowes a letter, she explained she was serious about acting and how it was her purpose in life. A few weeks later, Fellowes's wife Emma invited Mulligan to a dinner for young, aspiring actors that she and her husband were hosting to offer advice. At this dinner party, Carey met a Casting assistant for 'Pride and Prejudice', the film where she got one of her first acting jobs as Kitty Bennett.
Good luck with diving into that new adventure, or writing that letter to an old friend or whatever you are trying this week.
Let me know what you think about this post, follow me on twitter @theclumsyword and check out some of my other posts as well.
Have a wonderful week,
Isabelle