Word of the Week 23/10/12
This week my word of the week is:




My goodness this week has been very, very busy! I'm sure many other people this week have been feeling the strain of work and starting to think about Christmas, I have a couple of birthday's to think about and even though I'm now on holiday I still have quite a bit to do.
This week I went out for the night, always nice to have an opportunity to get dressed up a bit! Although this means I have a few outstanding pieces of work I have yet to finish hopefully I will get this done over the next week. As well as doing work I am off to Newcastle for a few days which should be really lovely and I've got a few books ready for the drive (I'm not driving) so it will be good to recharge the batteries and sit and have a read. Get ready for some reviews over the next couple of months (they always come out the first Friday of the month).
Sleep and films and books are the three words I hope will be most prominent over the next week as well as friends and family.
I hope you all have a restful time over the next week.
The Clumsy Wordshaker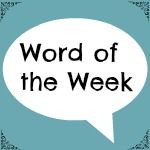 Photo courtesy of http://www.businessnewsdaily.com/2382-job-health-impact.html