Word of the Week 13/11/15
This week my word of the week is:


WRONG


I sadly thought I had the day off on Thursday but that turned out to be wrong, I still get a day off but next Thursday instead. I also had to do an essay, in fact I had quite a few this week, but in one essay we were specifically told the number of paragraphs we had to write. We were all told very precisely and yet I still did the wrong number - at least it should mean I definitely remember next time.



This weekend I am also going to help out by doing some face-painting at a party. I stupidly assumed that I would just pick up the skill as and when I needed it, it was only when I realised I have absolutely no idea how to transfer the image of a tiger to a child's face. I was very wrong about face-painting. I totally overestimated my skills. I will let you know how it goes now that I have spent some time looking at designs on Google using the keywords 'simple' and 'basic'.
As I finished up my Wednesday I got back home and was super excited about the new episode of 'The Big Bang Theory'. I was up to date with the series and after a busy day I was looking forward to it. So I looked up the guide on the television only to see film running over everything I usually wrong. After being very confused for quite a while until I eventually realised that it was actually Thursday not Wednesday that it was on.
That's all this week, have a wonderful weekend,
The Clumsy Wordshaker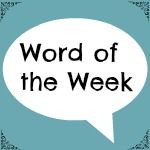 Picture courtesy of chicagonerds.com