Wintery What To/Not To 8/12/15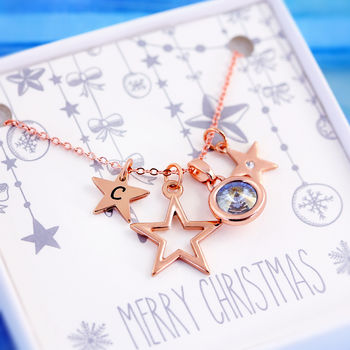 This festive season my winter WHAT TO is: Cosmic orientated Christmas gifts. This year the stars around us have become a definite trend for some very magical gifts. I wrote a post earlier this week all about them and I have to say I really like it. From things that parents would give with messages like - "reach for the stars" or more romantic presents with sentiments more like "I love you to the moon and back" as well as totally being in line with the fabulous John Lewis advert which is based around the man on the moon. The advert is based on the idea that we should show someone we are thinking of them this Christmas - from a distant relative, to that friend who needs to know how important they are in your life. Do you like the advert?

NOT TO: This was easier than it usually is. Often I find it very difficult to come up with an anti-recommendation but this week I have got it sorted. I have to say don't ruin a good cake with marzipan - yueugh! A lot of Christmas cakes look absolutely perfect with stunning decorations and perhaps even icing snowmen on top but then you find out that it has been ruined with an almond paste misery that goes under the name of marzipan. What do you think of marzipan, I know my cousin absolutely loves it - but I am definitely not a fan!


Have a wonderful wintery week,

The Clumsy Wordshaker


photo courtesy of: http://www.notonthehighstreet.com/jandsjewellery/product/design-your-own-star-necklace, the guardian.com