What To/Not To 19/01/16
This week

WHAT TO: I mentioned in the first 2016 word of the week (bit.ly/1kUYCwX ) about feeling blue, this week I have discovered a perfect singer to get yourself feeling pumped up again. Rachel Platten an American singer songwriter is an ambassador for Below the Line (ending world poverty) as well as being an active singer from 2003.
I have put in the videos from youtube for her two most popular songs.

NOT TO: this week I have to suggest not going for leek and stilton soup - why ruin a very good soup with a cheese that has very literally gone mouldy? I know there are many people out there who are true lovers of this blue veined delicacy but I am not one of them and I have to say, if you have the choice definitely go for leek and potato rather than leek and stilton. (I have included a nice picture of leek and potato soup from BBC Good Food to entice you to that option).
Have a wonderful week,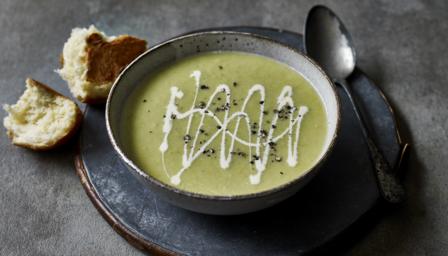 The Clumsy Wordshaker