Word of the Week
This week my word of the week is:

RETURNING


After months of crazy busyness I am coming back to my blog starting this week.

This week I have been returning to those television shows that I have missed, to the point where characters have changed and they're not even talking about it any more. I am getting back to the book that I picked up over a month ago, and have not even reached chapter two.


One thing I am not glad about is that last week I was on holiday, and now I'm not. I certainly am not pleased to be returning to all the work and early mornings. I'm also returning to the twice daily commutes which means crowded stations, made worse by the storm, although luckily my line has managed to avoid any major disruptions - phew!

Finally, I think I need to mention 'Creme Eggs' which are returning to the shops (although did they ever leave?) - and I am thrilled to have some in the cupboard to enjoy with a cup of coffee - perhaps the most perfect part of the day.

Hope you all were able to return to some good things this week, whether it was a simple chocolate treat or something incredible. I would love to hear what people have been up to - please do let me know in the comment section below.

Have a wonderful week.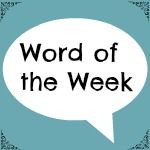 Picture:
Hooton, Christopher. "Nation In Shock As Cadbury's Changes Creme Egg Recipe". The Independent. N.p., 2017. Web. 23 Feb. 2017.